by John Stoesser on Mar 17, 2021
As a youngster in elementary school, I remember in early May of 1961 partaking in a special school assembly where a large (for the times) black and white TV was set up before us and we had the opportunity to watch the liftoff from Cape Canaveral of first US manned space flight made by Alan Shepard in the Mercury capsule "Freedom 7". It was an intellectually heady time, even to a grade-schooler. For perspective, recall that the two terms of the Eisenhower Administration had only come to an end less than four months before, and there was a true spirit of optimism and faith in the future as the young John Kennedy took the reins of the executive branch of our government. The possibilities for humans in space seemed limitless.
A few decades later, and those possibilities are still there. The article here underscores the intriguing possibility of what I'll call astro-agrarianism, or other world agriculture. The article discusses fascinating biological research being done today on the International Space Station. This is real time, real life stuff, and as the piece directly points out, will likely end up providing key components to a successful program of extra-terrestrial food production.
https://www.morningagclips.com...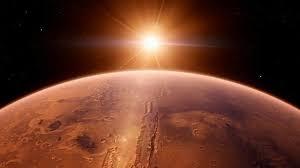 The path forward to sustained human occupation of other worlds will no doubt be filled with bumps and unexpected turns, but it will doubtless happen. It is in our nature.
We at IDEAL Agriculture & Marine embrace the coming dynamics in agriculture and food production and distribution, and look forward to playing our own very modest role facilitating those developments.
___________________________________________________________
IDEAL Agriculture & Marine offers a wide range of insurance products, distributed primarily through independent insurance agents, designed to support agriculture, agri-business, and global transportation and supply chain operations. Insurance agents and brokers having clients within the animal agriculture sectors are encouraged to visit with us for more information.