by John Stoesser on Feb 18, 2021
I just love stories like this. It is a real world example of how the state of humanity has continued to improve over the years, and at an increasing pace.
https://www.morningagclips.com...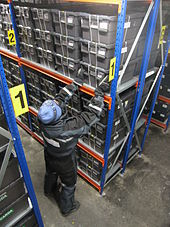 Constructed by the Norwegian government almost four decades ago, it is a safe repository of germplasm for fruit and vegetable seeds, and is pro-actively offered at little cost to glolbal interests. To maintain good bio-security, it typically opens only twice a year under very controlled circumstances.
There are a number of protected seed genebanks around the world, but Svalbard is considered the most secure from almost any kind of worldwide disaster, and acts as the ultimate backup to those seedbanks. We are all a bit better off for its existance.
-----------------------------------------------
IDEAL Agriculture & Marine offers a wide range of insurance products, distributed primarily through independent insurance agents, designed to support agriculture, agri-business, and global transportation and supply chain operations. Insurance agents and brokers having clients within the animal agriculture sectors are encouraged to visit with us for more information.